PROFILE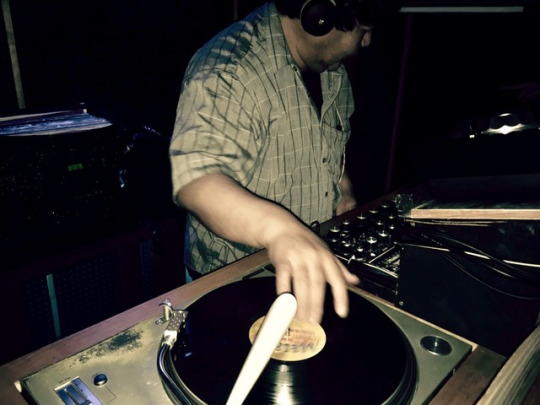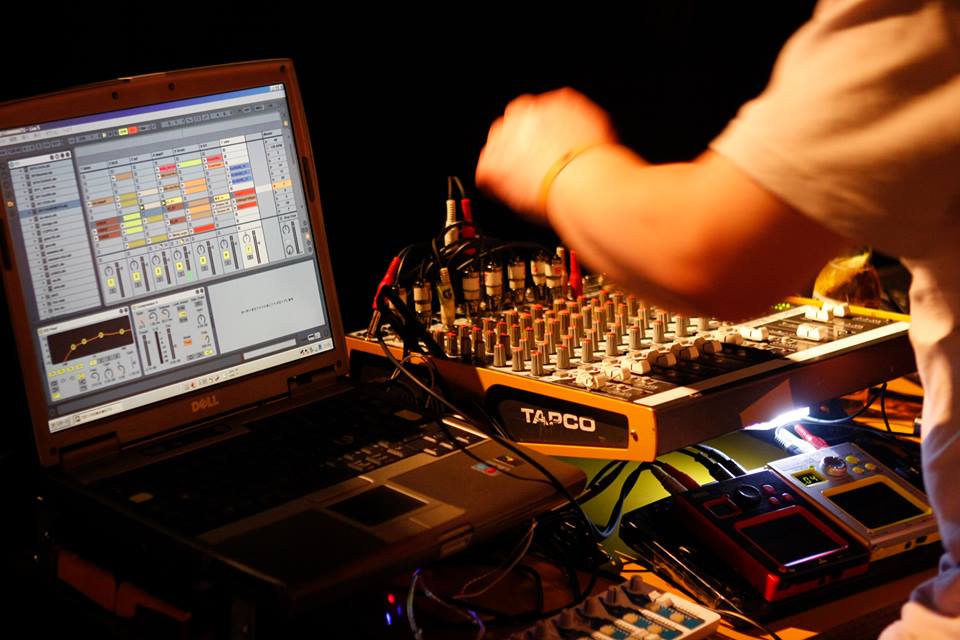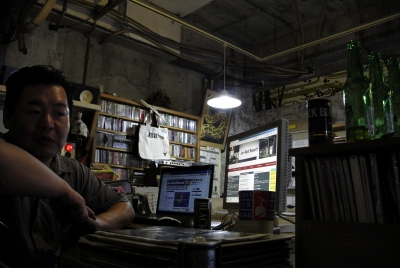 asa BIOGRAPHY : DISCOGRAPHY
asa is one of the top Japanese breakbeats & hip-hop
producers active today with collaboration
credits engulfing artists like DJ Krush, DJ Baku,
Tha Blue Herb, DJ Hide & countless other!

1996/5 楽器屋の店頭にSALEででていたAKAI S2000と
     質屋で買ったRoland MC50mk2でトラック製作を始める。
1998/9 One song on "Kakusei" by DJ KRUSH
1999/4 One song on "Shikon" Shibuya FM compilation ALUBM
1999/6 Founded Jar-Beat Records
1999/8 Independent Release first work "asa-ep" No. J-001 limited edition of 1000 ..
2000/4 " Kigenkikou" No. J-002 l
imited edition of 2500.. featuring THA BLUE HARB/BOSS THE MC, DJ BAKU
2000/10 "beat back"which is one of song in "Kigenn kikou" got no.
1 in Howie-B official site/record BOX chart
2000/5 " Jakunenn" NO. J-003 limited edition of 1500 DJ DAIKEI & asa 2000/8 One song on "Kyougenn" speedstar compilation ALUBM with DJ BAKU
2000/9 " Rabbit The Direction" (7inch) NO.J-004 limited edition of 500 collaborated with Fujita Blender
2001/3 " DEEPEST" NO. J-005 limited edition of 1000collaborated with Headroc ( DAZZLE-T & KAZ)
2001/4 " Sanagi" NO. J-006 limited edition of 800 collaborated with Rumi( poetry)
2001/7 One song on "43-26" skateboadVT compilation by Takahiro Morita
2002/6 One song on "HOME BREWER" compilation ALUBM
2002/7 One song on "KAGAMI" NavelCord compilation ALUBM
2002/9 " beauty" NO.J-007/CD-001 asa new unit by "shigam"
2005/3 It participated japanise underground rapper cd"JAM"JBRCD-002 all track by asa ..2006/9 It made it from one Frorpedisc from 1999to2000 beat collection cd "1,44MBeat vol,1"JBRCD-003
2006/12 asa 1st album "FastAbstractBass"
2007/1 "1,44MBeat vol,2"
2008/1 asa 2nd album "FastAbstractBass2"
2008/8 asa"JAM2"
2010 / asa x CUBEc.u.g.p "捕食"
2014 / V.A. "Jar-BeatRecord Compilation"
2017 / asa "abstraction lower crass -A"
--------------------------------------------------------------------
-asa thought what is Fast Abstract Bass-
WHAT's Fast Abstract Bass??
BREAKBEATS/HOUSE/TECHNO/BREAKCORE/
BASSMUSIC/HIP-HOP/ELECTRONICA
"Fast Abstract Bass" is not a name given to any
particular genre or sound.
It is to describe a certain atomosphere and good vibes
created by DJs or performers together with the audiences.
The vibes can only be shared with people there,
on that particular moment of a particular night.
It is hard to describe, but it feels certainly
good to be in the FAB world.
+The word "fast" in FAB is used in a sense of being "ahead of time"+
ー店主紹介ー
自主製作のレコードを制作する為にJar-Beat Recordを立ち上げる
色々なアーティストと作品やライブをしながら..
1stアルバムを2006年,2ndを2008年に発表
2002年にはo.n.o(tbhr)、SHIBATA(ゆらゆら帝国),
サッドヒーロー(超山田堂)と共に"shigam"結成
ミニアルバム「beauty」をリリース
2003年東京の吉祥寺に音楽と雑貨を扱う
「Jar-BeatRecord 」
http://www.jar-beat.com/
を開店させ2015年からweb shopをメインにレーベル&制作活動をしている。
2005年から始めた主催イベント「噛ます犬ナイト」や
などの影響を受けFAB(Fast Abstract Bass)というジャンルではない
音と時間の過ごし方..を提案,常に実験を混ぜながらも
来た人に楽しんで貰う事を模索中。

LIVE,DJ,製作,は,こちらにメールお願い致します
jbr.order*gmail.com

<<迷惑メール防止のため*にしてありますのでお手数ですが
@マークに変えたアドレスでお願いいたします>>