fast abstract bass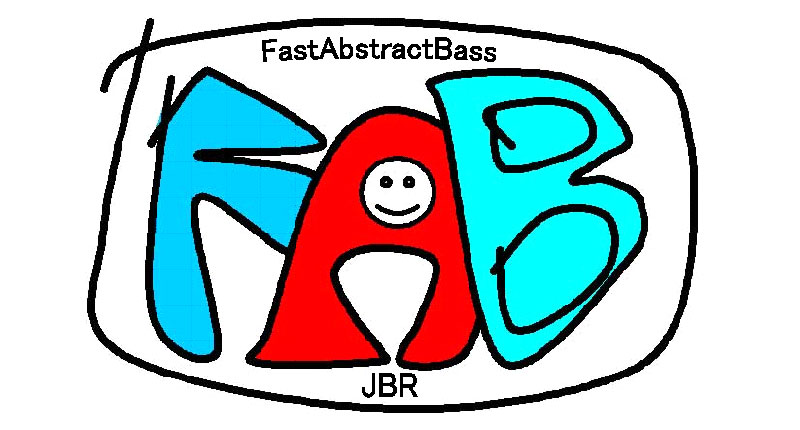 BREAKBEATS/HOUSE/TECHNO/BREAKCORE/BASSMUSIC/
HIP-HOP/ELECTRONICA・・・
Fast Abstract Bass" is not a name given to any particular genre or sound.
It is to describe a certain atomosphere and good vibes created by DJs or
performers together with the audiences.
The vibes can only be shared with people there, on that particular moment of a
particular night. It is hard to describe, but it feels certainly
good to be in the FAB world.
+The word "fast" in FAB is used in a sense of being "ahead of time"+
>>>>>>>>>>
BREAKBEATS/HOUSE/TECHNO/BREAKCORE/BASSMUSIC/
HIP-HOP/ELECTRONICA・・・
とい う音楽のジャンルではなく、あえて言うならLIVE又は
DJの選曲に寄って作られる時間の名前"Fast Abstract Bass"。
一夜を駆け抜ける抽象的なBPMの世界は後で人に伝えようとして
もなんと言って良いか判らないが、その場に居れば確かに面白く&居心地の良い世界。
*・・・ここでのfastはいわゆる言葉道理の早いではなく=少し先という意味。